Effective Resume - Those Dang Resume References
Resume References - Don't Get Tripped Up With Those Resume References
© David Alan Carter
All Rights Reserved
It happens every day. A job candidate has made it through the gauntlet of interviews with nods of approval at every step until, at long last, he is asked for a list of business and personal references.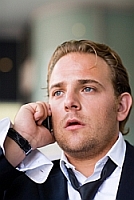 Three days go by. It seems like three months. Then the form rejection letter arrives in the mailbox. What went wrong?
More than likely, someone listed as a reference expressed an opinion that didn't live up to the expectations of the hiring official.
Resume References Are Always Dicey
People are unpredictable. Someone whom you think has your back, may not. Someone who really does have your back may be sloppy in his choice of words when talking about you to someone else. Any number of things can go wrong in the search for your next job, and job references are near the top of the list.
Minimize Your Risk With Job References

You need not leave it totally to the whims of chance. There are concrete steps you can take to minimize the risk that an unfavorable reference will emerge to sink your job prospects.

1) Begin by keeping actual references off your actual resume. References belong on a separate page, a page to be presented only upon request by a company official. At most, you can note "references available upon request" at the bottom of the resume, but even that is not necessary. The availability of references is assumed.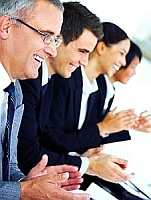 2) Always ask permission to use an individual as a job reference. Don't assume that everybody you know is eager to field phone calls inquiring about your personal character or professional performance.
3) Ask what your references will say about you before including them on the list. That's right – in the same conversation in which you ask someone's permission to be used as a reference, follow up by asking politely what that individual will say about you with respect to your work habits, your reliability, etc. If you're soliciting your former boss as a reference, ask him or her the one question that will surely come up in a conversation with a prospective employer: "Would he rehire you?"
4) If any of these individuals give a hesitant, tepid or qualified response when asked about your character or job performance, keep their names off your reference list and look elsewhere for recommendations.
Job References - Provide Just The Minimum

Three professional references and three personal references should be sufficient. Including only those you're sure you can count on means one less thing that can go wrong.

Where we go from here: Don't blow it in the first few words: your resume objective is critical in keeping the hiring official reading. So.. let's have a look at the Job Resume Objective.

Then again, maybe you've opted to skip the resume objective. If that's the case, you'll definitely want a Resume Summary. We show you why, and how to write one. Or we could move on to the sometimes tricky task of writing Resume Accomplishments. And if you're wondering which format makes the most effective resume -- chronological or functional -- we can get into the nuts & bolts of the Effective Resume Format.

BTW, you're likely finding that resume writing isn't a cake walk. Beyond the actual writing, there's the overall look and style of the resume, the benefits (or lack thereof) of templates, Word vs PDF versions, and any number of pitfalls to avoid.



At some point... in the resume writing process you're going to be asking yourself, "Should I have a professional do this?"

The answer may be yes... if your resume is going to be fighting for attention in an extremely competitive field, or if your work history or job qualifications are difficult for you to express in a promotion and unbiased manner.

Former recruiter David Alan Carter can help you identify that "pro," that special writer who is qualified to deliver a polished document that puts your best foot forward in a tough job market. Carter put the Web's most popular resume writing services through their paces – comparing writing quality, customer service, pricing and more. See who came out on top...

Now, you can do this. It's certainly within your power to put together a polished, professional-looking resume. With some effort. We know about effort. Every effective resume we ever wrote took us effort, plenty of it, for ten long years (see Who We Are).



Maybe now's a good time to mention two things.

Whether you consider a builder, seek out a pro, or soldier on solo, we wish you success in your job search and career.

David Alan Carter is a former recruiter and the founder of Resume One of Cincinnati. For more than ten years, he personally crafted thousands of resumes for satisfied clients from all occupational walks of life. .





Back To Top